Brand
Strategy.
You know when you want a new logo or website for your business but it feels like driving with a blindfold on?
I remove the blindfold.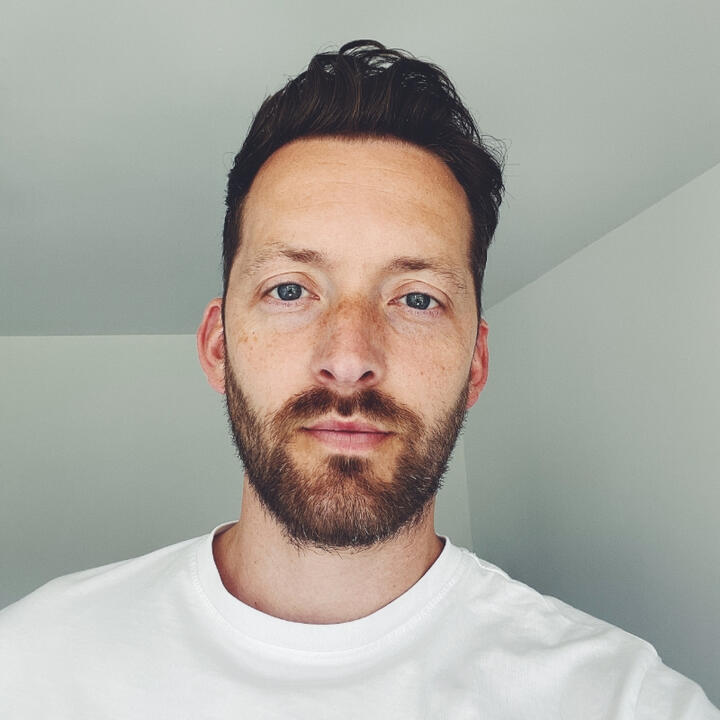 Insights & Ideas.
The ideas that every creative brand will need. This is where you can read thoughtful articles, steal ideas and join workshops. But first, take a moment to subscribe so you'll always have the latest updates.
Why consult with Scott?
If you want take your brand strategy to the next level, Scott is a great fit.
Build your Blueprint
The key to building your unique blueprint is to know two things:
1. Where you are now.
2. Where you want to get to
Before you schedule our call, I want you to write down the goals for your business. Answers to questions like where do you want to be in 12 months? How much revenue does your typical client bring in? What do you want to get out of the call?Once you have those goals written down, click the button below to schedule our call. You'll have access to my calendar to pick a time and date that works best for you.I'll review your information before the video call. Once the call is complete, you'll receive a call recap and the recording. In the recap, I'll give you homework and action items to complete that we've discussed.
---
INITIAL CHALLENGE
Increasing revenue with a customer focused strategy.
---
---
SummaryWhile their offline business was generating exciting revenue, they were moving into a new Dance Studio and their owner knew we could improve. We have created a Brand Strategy and systems for them to generate revenue from multiple areas, while their dancers benefit from these new changes.We could use socials better. We could create an online experience that enhances the Studio experience. They knew there was a large amount of revenue not being collected. Holiday seasons needed to be capitalised on with stories that created excitement. Their new studio opened the door for top class video production.
---
Services- Strategy
- Competitive Research
- Logo
- Style Sheet
- UX, UI Design
- Visual Design
- Development
- User Testing
---
About UpbeatUpbeat is a Modern Dance company based in Scotland, mainly for young girls. They are inspired by the work from South Korea & the US. The business is fun, fresh, friendly, reliable and is full of energy with dance being the vehicle.
---
The GoalThe goal was to affect several key performance indicators:- Profile their ideal customers.
- Attract more of those ideal customers on tap.
- Organise different socials around their ideal customers.
- Create, plan and drop merchandise with stories.
- New logo that's appropriate in its feeling of fun and movement, distinctive and simple, so it can be used seamlessly if Upbeat create something that doesn't involve dance.
- Member privacy.
---
The client wanted more structure in their business. That is why we used time to learn and understand who their ideal customers are and why. It was our objective to get more ideal customers into the Studio Experience. The owner believed that their classes speak for themselves as long as we get the right customers into the Studio. Organically, many kids have so much fun they join another class. We needed to create structure around that. Future systems would focus on maximising small yet often missed opportunities so that every detail is covered.
---
PROCESS
---
Plan of ActionThe strategy had to be outstanding for them and the customers who overlap with them. We ask a lot of questions to learn and understand together so that the plan is crafted together instead of us telling Upbeat what to do. We get paid to help them understand what they can't see yet.
---
ResearchIn our Discovery session we understood their goals, challenges that were getting in their way. We looked their users and understood their pain points and challenges.Areas we identified for improvement were:- The creation of a customer profile with a real name, job, salary, education, where they live and where they buy groceries. We combined the child and their parents in this process.
- Reverse engineer the structure of creating social posts to get the results we and the customers need.
- Positioning the business properly offline and online.
- Logo.
- Website and membership area.
- Style Sheet.
- Innovation/Trends guide.
---
Designing a logoOur method for this came from our questions to Upbeat about their Brand Attributes. The ideas we noted were fun, fresh, friendly, reliable and full of energy.From that session we evolved ideas to create a new logo that's appropriate.The word fresh always make me think of a classic font like Futura. It feels fun, reliable and its timeless. Energy was achieved with an italic type, suggesting movement.
The adjustment of the letter spacing by bringing each letter closer to one another creates a distinctive mark that will persist in their target markets mind with the simplicity to be produced in many sizes, colours and to be used if Upbeat creates a project that doesn't involve dance.
The final logo is tight like visual beats, the italic type makes us feel positive forward movement. Its distinctive & simple. It can also be applied to a variety of different projects they may launch in the future.
---
Website with members areaMy focus was on user experience. Helping the user to find the dances they wanted to learn without any distractions or confusion.Larger screen devices were a significant percentage of usage as the bigger the screen the easier it is to follow along. Focusing on the larger screens was important to compete with YouTube and Netflix, which are realistic competition for the kids time.The wire framing phase involved several rough sketches with a sharpie to flow through options without too much care on small details at this stage. It lets us organise the direction from all parties.
---
Once approved by the owner, we start designing web pages and create a usable prototype. This is when we get the final approval from owner.During the Discovery phase we created clarity so that any time there is uncertainty, both sides can revert to the plan and revisions become obvious. It means we can avoid unwanted surprises.Development was straight forward. We used Webflow for the website, Memberstack for the private membership and Vimeo for video hosting. All no-code and quick for us to create. These tools are so good that we were able to teach the client how to use all three tools in under an hour.
---
Style SheetThis style sheet gives everyone clarity over which fonts to use, the correct application of the logo and examples of the best type sizes. It helps to provide a consistent look and feel. It future-proofs the design quality for Upbeat. We made their process of making visual decisions easy and that sets them up for success.
---
---
---
Innovation/Trends GuideWe have set up a library of interesting places to get ideas, note them, develop them and integrate them into the business. The ideal way to stay creative is to always look and note ideas so that when you need one, there's a fully curated library waiting to be tapped into.
---
Removing DistractionsTo increase the viewing of online video, we created a system to remove distractions. This involved each video having a time limit, having no intro and getting straight to the dancing. We made their site super clean with 3 options, offline classes, online classes and contact us. Simplicity was important.Inside the members area, we created sections for each dance style, with the most popular styles at the top. Each style was organised from youngest to the oldest age groups. The decision for this was that the youngest age groups would watch more video. This seems obvious but sometimes people organise this to suit their way of thinking rather than how their ideal customers will think and use the site.Speed is important. We wanted to test the balance of having a lot of content versus the content having a limited amount of time on the site. To begin with we added lots of video content until the site was too slow to load rapidly, then we tested the limited time content. Both options worked and the latter become the system we used. Page load speed being rapid and the potential of missing out on a lesson, similar to an offline class increased the viewing stats.
---
The Final StepWe had to compete with Netflix and Youtube visually and make sure every video loaded quickly so the user felt like it was a similar experience.We wanted to dynamically update the website dance videos and release them on a schedule and in a particular order. At the same time, we had to work within the constraints of the no-code platforms we were using. This was the most important part of the experience and it had to be super fast and responsive to all types of devices. If the experience was unreliable or didn't work, we would lose the user's trust or they would load up YouTube or Netflix. Trust and time is essential.With Webflow, Memberstack and Vimeo, we created a solution that accomplished everything we wanted.There were lots of other changes we made. During lockdowns in the UK we created a homepage that only provided information about the online product. We also made the homepage background the same image as the most popular dance to build some interest.
---
IMPACT & RESULT
---
ResultsIn the end, we were able to affect several key performance indicators. After not being able to open their studio for public classes, Upbeat transitioned their business online quickly and helped the kids to enjoy dancing during a difficult period. It led to:- More followers on socials.
- Huge online video viewing numbers.
- Increase in post-lockdown signups.
- Monthly subscriptions were 90% of their offline subscriptions where most businesses dropped to 0%.
- Post-lockdown classes are 50% higher than pre-lockdown.
---
---
Lets work togetherStart a project, schedule a talk or just say hello.
---
---
Lets work together
---
Start a project, schedule a talk or just say hello.
---